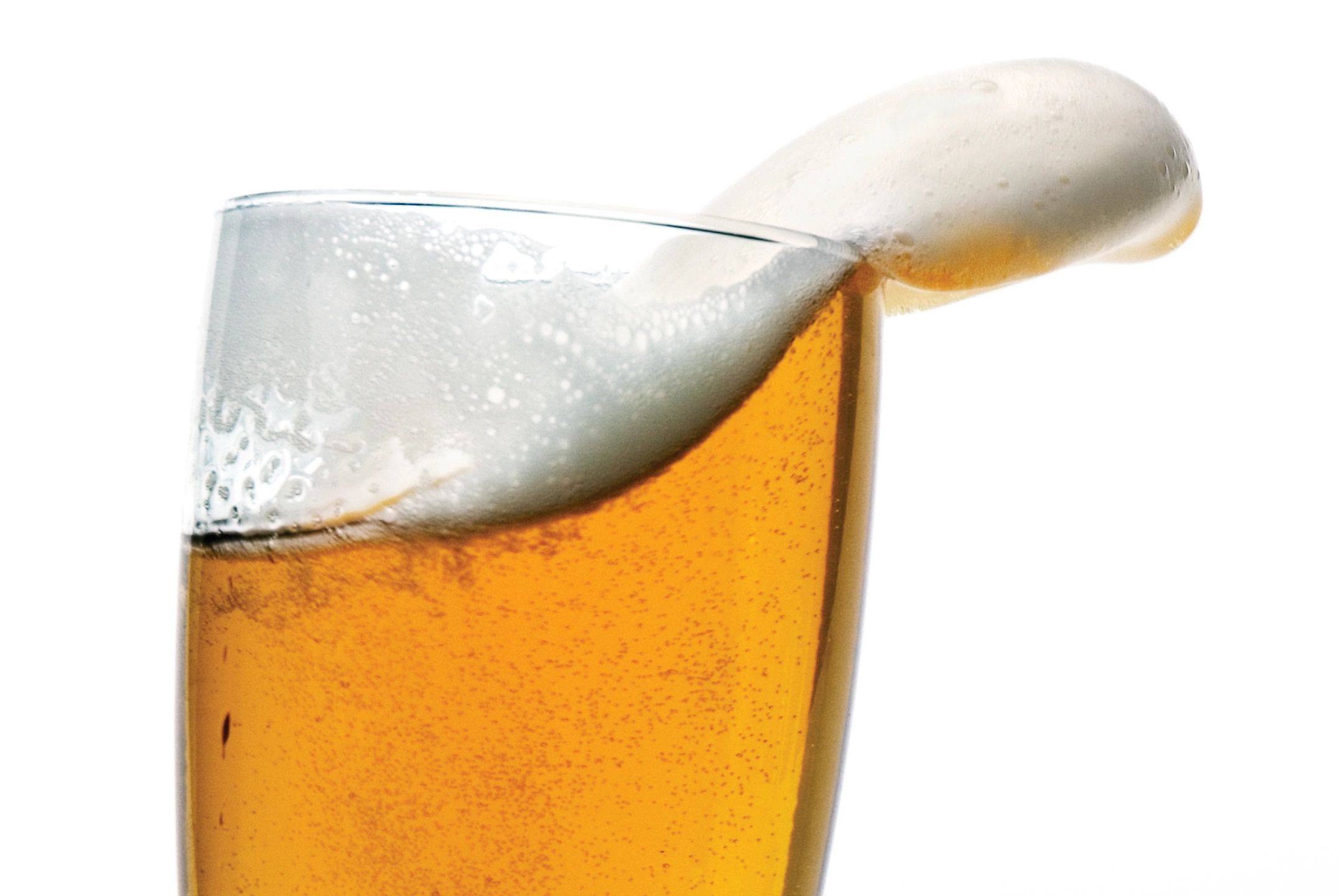 Because BAD Beer is NO Laughing Matter!®
Ski Lesson Session IPA 4.75% ABV 52 IBU
Pete Ballou's first crack at his own beer with adjustments made by brewer Aaron Argenbright giving nods to Pete's favorite "All Day" Session IPA. Perfect balance of hops as an intro IPA to someone not familiar with hoppy beers. Just the right amount of bitterness with the fruit-forward Belma and Simcoe hops. Cascade hops used for flavoring and additional dry hopping. This session is definitely worthy of the "all day" drinking category.
Float on By… Orange Honey Pale Ale 5.5% ABV 31 IBU
A medium-bodied beer with hints of honey and sweet orange peel on the back end. Originally made for the owner of BrewHaHa and his wife for their wedding 2 years ago and now making its triumphant return to be shared with everyone. Sure to be as big a hit as it was 2 years ago…a nice beer to enjoy here in the valley or take home with your significant other!
Horizon; A Must Have IPA Varient 6.25% ABV 59 IBU
Just like the Must Have IPA but this one has been flavored with orange and vanilla for that perfect Orange Creamsicle taste. Pairs great with an orange Creamsicle Ice Cream (available at Squirrleys Ice Cream).
Richard Cranium Kolsch  4.8% ABV
Our updated Kolsch is crisp, clean and tastes just like how a Kolsch should. The perfect balance of grains and German hop will make you think about all those "Richard Craniums" you worked with or for in the past. Order this one the "ha-ha" way and we will give you a discount.
Atypical Amber 5.7% ABV 40 IBU
Featuring typical characteristics of both American and English ales, this Trans-Atlantic Amber Ale fits into a category all its own. The malt offers flavors of toffee, caramel, and light roast coffee. The American hops and English ale yeast provide a playful fruity character to keep things fresh. This is the perfect beer for those that typically drink browns, porters, stouts, and other dark beers.
Broken Glass Belgian IPA  8.65% ABV 94 IBU
Originally supposed to be called the Double Patroller as it was brewed by two ski patrollers…but this one earned its name due to several items glass-related breaking every time it was brewed. Utilizing Belgian yeast and many different hop profiles we created this earthy yet fruitful beer. Not for the faint at heart…this hop-forward Belgian packs a punch but will definitely help you "break" up any tensions…and if you are not careful the glass you are drinking it out of…be warned!
NADA Beer Hard Seltzer 5.25% ABV
For those that enjoy alcohol but need to enjoy gluten-free, we introduce our seltzer made with real peaches and peach extract used to enhance the flavor profile. A delightfully refreshing seltzer coming in at 5.25% ABV.
Non-Alcoholic
Sunrise Orange Soda
No calories, no sugar, and no caffeine. Just the perfect hydrating beverage when you don't want alcohol.
Coming Soon:
Frosty's Cup Cocoa Stout