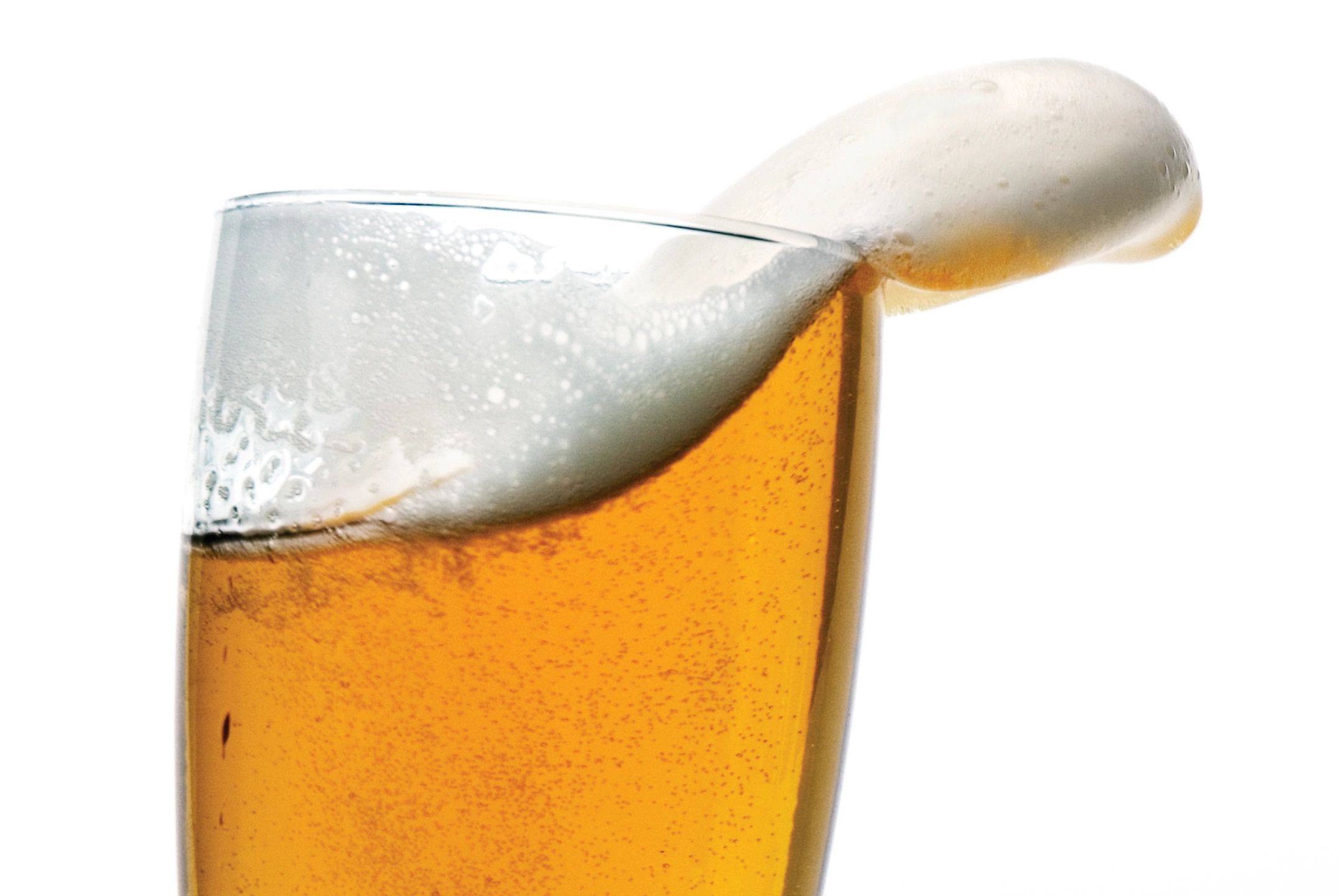 Because BAD Beer is NO Laughing Matter!®
1. Float on By Orange-Honey Pale(ish) Ale 5.6% ABV
A beer created for brewery owner for his wedding. This is the perfect late summer/early fall beer slight orange taste from the sweet orange peel used to brew this delectable beer.
Also available in 16 ounce canned 4 Packs to go
2. F'N Bob Irish Red Ale 6.5% ABV
Version 2.0 our latest irish red ale is out just in time for March. A perfectly balanced red ale with just the right amount of maltiness…an easy drinking a smooth beer. This creation was created for one of our regulars with a love for ambers/red ales (hint his name is Bob too).
Also available in 16 ounce canned 4 Packs to go
3. It's Snow Mistake Sour Ale 4.8% ABV
Coconut, Vanilla & Bannana
Famous painter Bob Ross said there are no mistakes but happy accidents…this beer was an oopsie, but it turned into something amazing! Sour notes, but a sweet and fruity finish.
4. Broken Glass/Double Patroller Belgian Double IPA 8.8% ABV
This beer continues to earn its name "broken glass" as at least 2 hydrometers met their untimely end when testing alcohol levels for this beer. The origin is brewed by 2 ski patrollers and modified over time. Utilizing Belgian yeast and many different hop profiles we created this earthy yet fruitful beer. Not for the faint at heart…this hop forward Belgian packs a punch but will definitely help you "break" up any tensions…and if you are not careful the glass you are drinking it out of…be warned!
5. Patchwork Pumpkin 2.0 Pumpkin Porter 5.0% ABV
Made with "imperial" ingredients this is the perfect rendition of pumpkin pie in a glass. Perfect combination of pumpkin puree, grain, pumpkin spices, vanilla, and lactose to make this a delicious fall beer. New this year on NITRO TAP (no growler fills)
6. NADA Beer HARD Seltzer; Green Apple for those that enjoy alcohol but need to enjoy gluten free we introduce our 3rd seltzer in the NADA BEER SELTZER series. A delightfully refreshing seltzer coming in at 5.25% ABV.
7. COMING SOON>>>
8. SnowBlower Coconut Cream Ale; 5.4% ABV
This is the latest version of this delicious ale made with real toasted coconut, splash of vanilla & lactose. Drink it with snow falling or just enjoy with a warm fire in the background.
9. Frosty's Cup Imperial Cocoa Stout 10.3% ABV
Just one sip and this beer brings back memories of sipping hot chocolate on those cold winter nights…only this time just sip and enjoy it as the adult version. A subtle hint of vanilla and marshmallow and this will quickly become your favorite stout!
Next on Draft: Melting Snow Hoppy Amber made with crushed pine needles 6.4% ABV
Currently Fermenting:
Erika Strata 2 Hopped IPA & Richard Cranium Kolsch