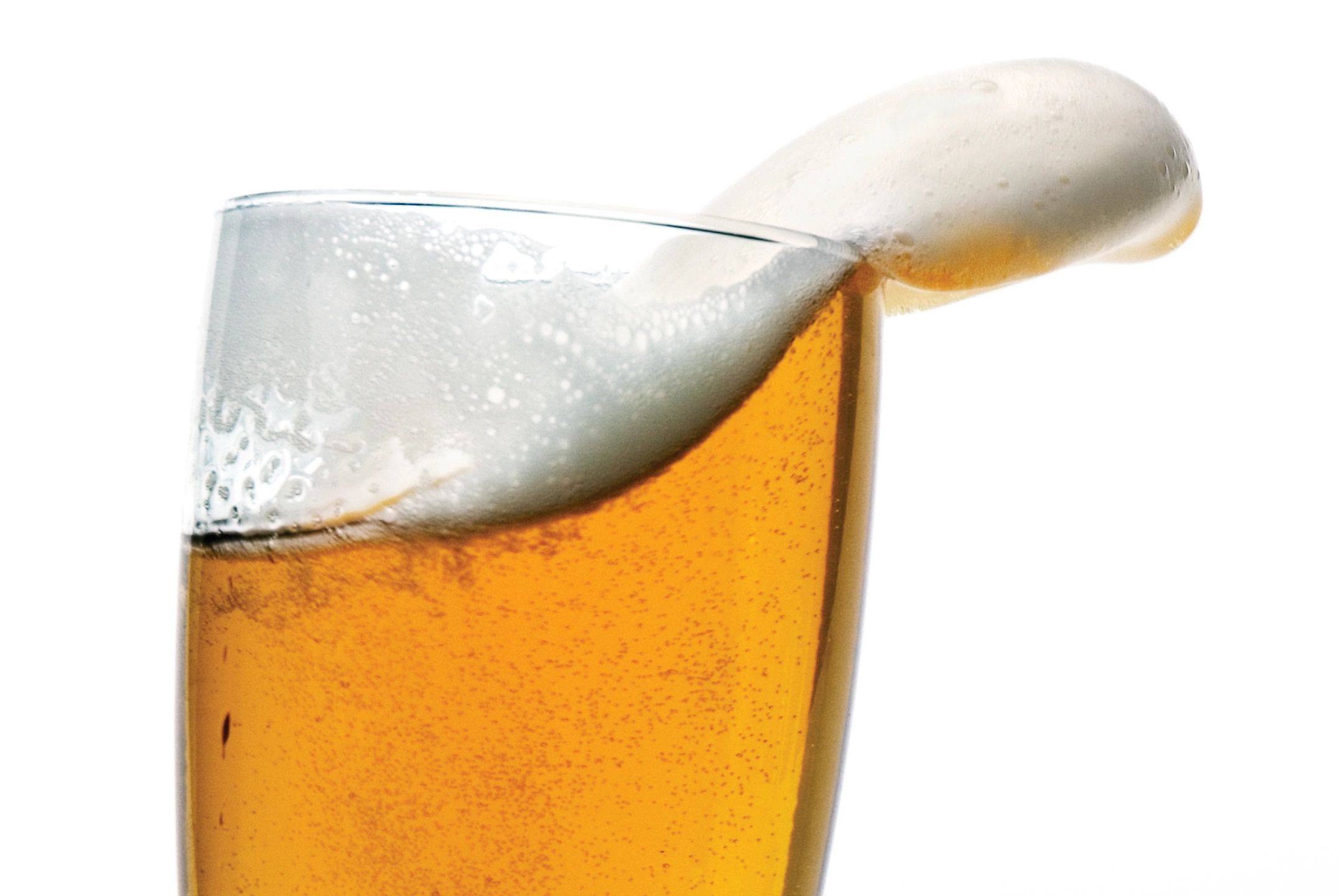 Because BAD Beer is NO Laughing Matter! ™
Lefty Pale Ale, 4.9% ABV, 40 IBU
Short for "Left-handed Screwdriver," Lefty Pale Ale is all about balance. Not too bitter and not too sweet, it's packed with notes of citrus peel and sweet floral flavors, evened out by a slightly sweet, bready malt character. It goes down smooth without any lingering bitterness, and it's light enough to have a pint or three. Just make sure you have your wireless extension cord on hand when you drink this one!
A Good Start Blonde Ale, 5% ABV, 23 IBU
This is the very first beer ever brewed here at BrewHaha! It's everything a blonde should be – clean, simple, bready, and entirely too drinkable. Although there's no absence of hop character, this ale is incredibly smooth and quaffable without being too sweet or too bitter. If you're a fan of typical American lagers, or if you're a newcomer in the world of craft beer, this is the one for you.
Must Have IPA, 6.8%, 64 IBU
If you've been in a craft brewery, the beer aisle at your local grocery store, or practically any gas station in the last few years, you've certainly seen an IPA or twelve. With their bright, hoppy flavors and the myriads of hops available, it's no wonder these punchy brews have gained so much traction. This IPA is a must-have for any hop head, bursting from the glass with huge notes of pineapple, mango, and other dank, tropical flavors. While it's fruity and bright like the ever-popular New England IPA, this particular brew has enough bitterness and "hoppy" backbone to thrill even the most devout West Coast IPA drinkers.
Atypical Amber Ale, 5.7%, 40 IBU
Featuring typical characteristics of both American and English ales, this Trans-Atlantic Amber Ale fits into a category all its own. The malt offers flavors of toffee, caramel, and light-roast coffee, while the American hops and English ale yeast provide a playful fruity character to keep things fresh. This is the perfect beer for those that typically drink browns, porters, stouts, and other dark beers. It's light enough to enjoy all summer long, yet dark enough to satisfy your cravings for the malty beers of winter.